ASIC North's RF IC Design Expertise
With experience up to 70 GHz, ASIC North is here to meet your critical RF design and mmWave design needs that can be implemented in a wide array of semiconductor technology nodes including bulk CMOS, SOI CMOS, SiGe and BiCMOS. We have core competency in low-loss and low-latency switches as well and power amplifiers (PA's) and low-noise amplifiers (LNA's). We provide analog front end (AFE) system designs that can include programmable attenuators, variable gain amplifiers (VGA's), down converters and mixers. Systems requiring ultra-wide band coverage are well within our umbrella of expertise and can proved additional latitude to customers looking to expand into emerging markets.
Additionally, for RF systems that necessitate frequency synthesizers or programmable LO's, ASIC North has it covered. Our design experience includes low jitter PLL's, integer-N and fractional-N PLL's using LC Tank or ring oscillator VCO's. Low-noise clock distribution systems that accompany PLL's or LO's are a foundational prerequisite and can be implemented by ASIC North.
Our extensive, in-house design capability allows us to build full-featured RFIC's and MMIC's that contain all of the functionality that you our customers want for your their particular solution. We can develop RFIC and MMIC solutions that use standard or custom digital interfaces, low-latency control systems, state machines, on-die temperature sensing, analog-to-digital and digital-to-analog conversion, run-time diagnostics and memory integration to name just a few of the add-on options we are able to provide.
During the RF analog design phase we focus great attention to critical requirements such a linearity, phase noise, noise figure, intermodulation distortion products, insertion loss, input/output return loss, RF isolation and overall power consumption. We ensure that the most critical performance metrics are understood and addressed for success.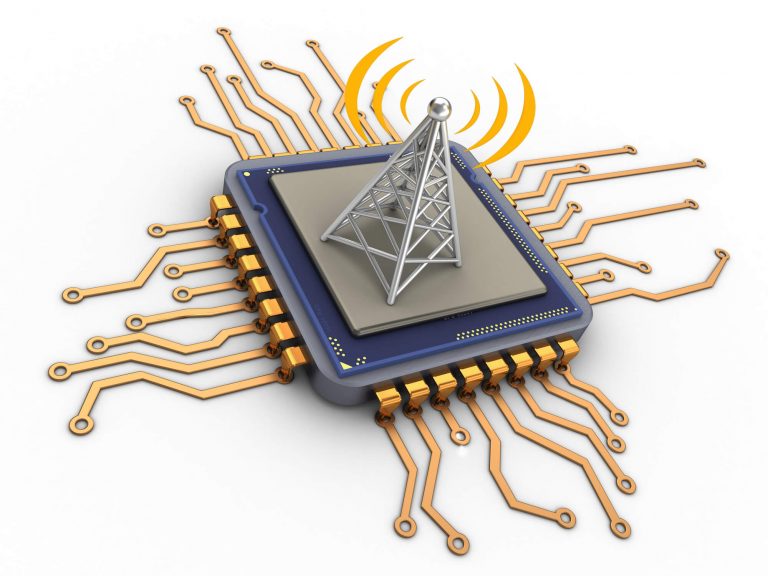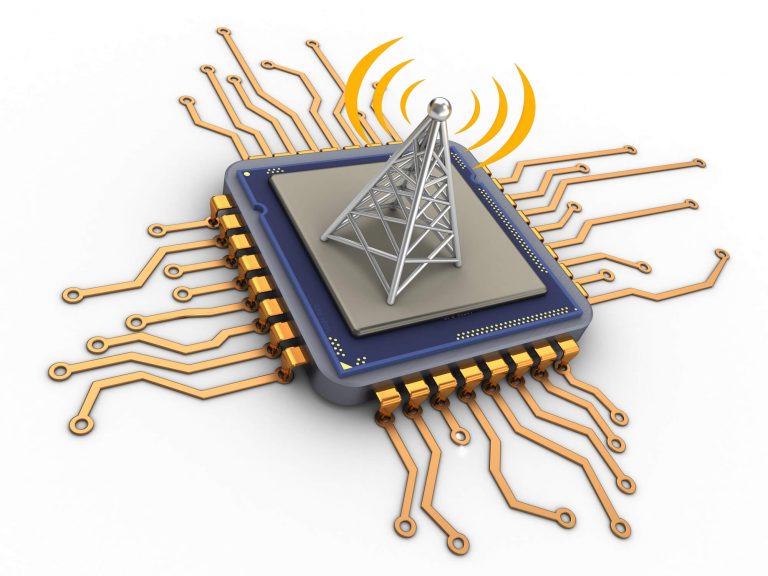 As part of the intensive analysis process, electromagnetics are the cornerstone of any RF or mmWave design so it's absolutely critical to know exactly how to design and analyze on-chip inductors and electric fields. This can be accomplished using design tools that utilize some of the more common electromagnetic field solving algorithms such as Method of Moments (MoM), Finite Element Method (FEM) or Finite-Difference Time Domain (FDTD) analysis. Electromagnetic field solvers that ASIC North utilizes includes: ADS, Integrand, Helic and Ansys tool suites that electrically model structures from planar up to full 3-D.
To aid in design success, ASIC North employs the use of industry standard electronic design automation (EDA) tools such as Cadence's Virtuoso for schematic capture and layout and Spectre RF for high frequency circuit analysis, our customers are able to rest at ease knowing that we provide the highest quality of analog and RF circuit verification available, both pre and post layout.
As RFIC's become more complex, ASIC North is able to make use of our extensive analog mixed signal capability to help ensure first pass functionality of chips that utilize RTL-based digital interfaces or control. Worry less about system start-up issues knowing that extensive analog mixed signal analysis has removed a significant amount of system-level risk. This additional confidence is instrumental in getting products to the market more quickly and with less cost, both of which are critical in the highly competitive market that we all face today.