Significant Experience With IP Blocks
Our engineers have demonstrated experience with many types of IP blocks such as:
High resolution temperature sensors
Biomedical sensors
Successive Approximation (SAR) Analog to Digital Converters (ADC)
Pipeline ADC's
Digital to Analog Converters (DAC)
Voltage references
Voltage regulators
Real time clock circuits
Radio Frequency Identification (RFID) circuits
Internet of Things (IoT) components
ARM Microcontrollers
DDR PHY
Serializer/Deserializer (SerDes) cores and associated IP
Electronic fuse macros
Custom Standard cell libraries
Current Mode Logic (CML) for high speed applications
CMOS, LVDS, ECL Input/Output (IO) cells
Whether you need to port an existing design from one process node to another, or you need to develop IP from scratch, our team is ready to help. Our experience with mixed signal semiconductor processes, SOI and FinFET technologies means that whatever your target node may be, we are capable of providing the solution.
Intellectual Property Deliverables
Intellectual Property is only usable if it works in your system level design methodology. Typical IP deliverables include:
Detailed Datasheet
Spice Netlist for simulation
Behavioral simulation models
Timing Models (.lib files)
LEF
GDS2 layout
CDL for LVS checking
However, every design flow is unique and you may have special proprietary views that are required to be used in your methodology. We will work with our customers to develop any necessary custom collateral which is unique to your development flow.
Test and Characterization
When it comes to testing your design, our Design for Test (DFT) engineers can craft solutions which meet your test coverage goals. Whether utilizing mix scan test insertion and Automatic Test Pattern Generation (ATPG) scheme or developing a customized Built-in Self Test (BIST) solution, the ASIC North test engineering team helps to deliver successful products.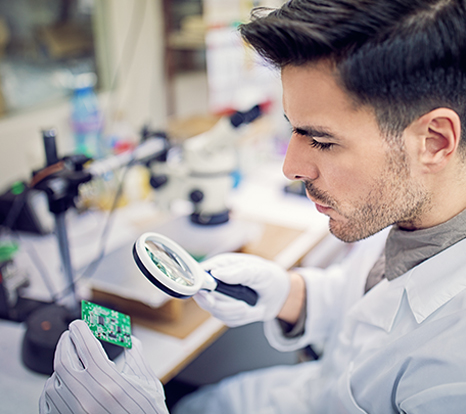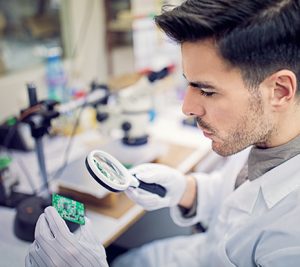 ASIC North can also fully characterize IP Blocks which we (or others) develop for our customers. Our Characterization lab can measure the performance of IP blocks at the chip or wafer level and provide a detailed characterization report which shows its performance over manufacturing process and environmental extremes.
Our expertise with test and characterization as well as ties with our in-house characterization lab will enable us to provide an end to end solution for your IP qualification needs. Our goal is to provide a robust IP development process that meets or exceeds all of your product requirements.
Engagement Models
ASIC North can engage with your system level design team at a number of levels. Whether ASIC North completes the entire design flow from modeling, circuit design and simulation to extraction and layout or from RTL design to synthesis, timing, and place and route; our design engineers can supplement your team by providing needed design support.  We are ready to help you create the IP to make your project a success. ASIC North has the ability to engage with your team using your compute and EDA facilities, or can work in a standalone fashion and produce deliverables from our compute systems. We can accommodate to deliver whichever model makes the most sense for your design flow.
Of the IP design companies in the marketplace today, ASIC North stands out for our commitment to delivering high quality world class custom IP chip design services to our customers. If you're looking for custom IP development or IP verification, contact the professionals at ASIC North. Receive a free IP development quote when you complete our online form.